If you are looking for a wide bioethanol wall fireplace then the Delta 1200 Bio Ethanol Wall Mounted Fireplace TUV Certified Bio-Fire could be just the answer. This is a very popular model with customers and it is available in different design styles to suit your installation requirements.  The standard traditional design of the wall mounted bioethanol fire has a typical front projection however for modern homes there are also left corner and right corner versions. Manufactured in Europe this high quality bioethanol fireplace is TUV Certified, something you will not see on many biethanol fireplaces that are sold online. TUV testing is completed to ensure the product meets all the required safety standard and manufacturing requirements.
The Delta 1200 Bio Ethanol Wall Mounted Fireplace has different  bioethanol burner insert or bioethanol firebox configurations therefore check your chosen model meets your requirements before you purchase. The unit is supplied as a complete package of fireplace combustion chamber, to be built around, and the bioethnol burner trays, check the actual desciption of your chosen model by clicking the links below to ensure you understand what is being included in the purchase.
Wall mounted bioethanol fires are a great way to add a feature fireplace to a living space. The Delta 1200 has a large width, approx 1200mm, and is therefore perfect for a wide fireplace installation, making this a typical hole in the wall bioethanol fire that will look contemporary and modern. For a relatively low purchase price it is possible to create a stunning ethanol wall fireplace that would cost thousands if it was using gas or wood as fuel. Bioethanol fuel is clean burning, and, as long as all the safety instructions are followed, very safe. When selecting the bioethanol corner fire, either left or right, additional installation planning will be required to ensure all of the required clearance and wall supports are met before starting the install. Read the manufacturers instructs for full details of how to install the product before starting.
Buy Delta 1200 Bio Ethanol Wall Mounted Fireplace
To place your order of this quality TUV certified bioethanol fire first select the version of the Delta 1200 Bio Ethanol Wall Mounted Fireplace you require from the links below, this will take you to the merchant page to process your order and arrange delivery.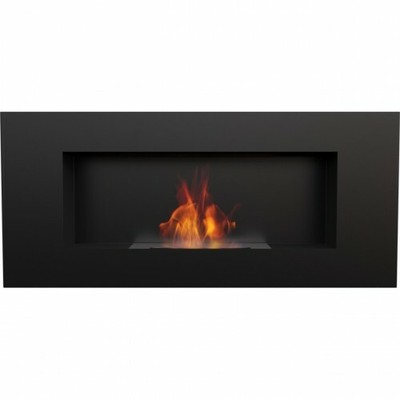 Delta 1200 Bio Ethanol Wall Mounted Fireplace Product Card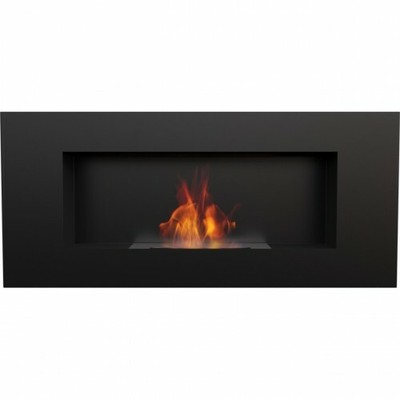 FIREPLACE BIO FIREPLACE DELTA 2 black with TÜV certificate
More pages you may be interested in